Woman-owned and on a Mission
Award-winning and a Proven Track Record
As the CEO and visionary of Bottom Line Construction and Development, LLC, I am committed to our stakeholders and the communities we serve. Our mission is to cultivate inclusive, proud communities through the high-quality structures, spaces and infrastructure we build. We have a proven track record and a growth mind-set.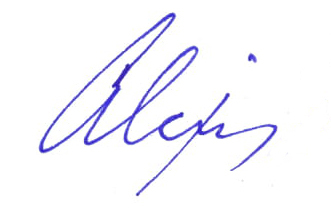 We source talent locally for a reason—people in and of a community understand best what makes the community work, its intrinsic value and its meaning. We rely on the strength and talent of our team, who can best navigate the technical, social and often emotional business of construction and development. Moreover, our inclusion of local talent means our work is culturally attuned, disciplined, and sustainable on purpose. We have skin in the game, so your bottom line is literally ours.
Cultivating inclusive, proud communities is what we do best, and it has enabled us to provide more inclusive solutions to meet market demand, minimize the financial risk in construction and development projects and leverage transferable models —architectural, operational and community development—while making a broader and lasting impact in our communities.
Our investors and investment partners, property owners, community influencers, industry peers and the end-users of our buildings and structures know our focus on the bottom line is more than a focus on simple transactions or solely on business results. We lead with integrity. We have a growth mindset. We are strategic.  We understand how safety and security as well as reducing risk and building strong relationships has a significant impact on investment (current and future) and community values.
Working with BLCD means your projects will have vitality, growth, and resilience for all stakeholders. In other words, we steward the integrity of a shared bottom line.
A minority woman contractor building what I consider contemporary housing in Harlem is doing exactly what I have said the finance community needs to focus on. When I saw only one vacant lot, on a pretty street, near a park in a cute nook of Harlem, coupled with her Bottom Line Construction and Development team, I jumped at the opportunity to be a part of this project.
My experience with Bottom Line Construction & Development, LLC was excellent. They worked professionally and in a timely fashion. They demolished the old floor, then leveled and installed new ceramic floor tiles in the dry storage area over one weekend. They returned on the following Monday to abate minor grout marks. The finished work was simply outstanding. I highly recommend Bottom Line Construction & Development, LLC as contractors.
Bottom Line Construction and Development's work renovating my townhome was exceptional from the very beginning. It was not long before I knew I was dealing with consummate professionals! I'd highly recommend them and will definitely work with them again.
Our experience with Bottom Line Construction was so great, people don't believe us when we tell them about it. How often do you hear people talk about how much they love their contractors? The folks at Bottom Line are organized, capable, professional, and trustworthy. We will never use any other contractor! Our Co-op Board also enlisted them for our building projects after they saw our finished masterpiece. We recommend them with unreserved enthusiasm to anyone who asks.